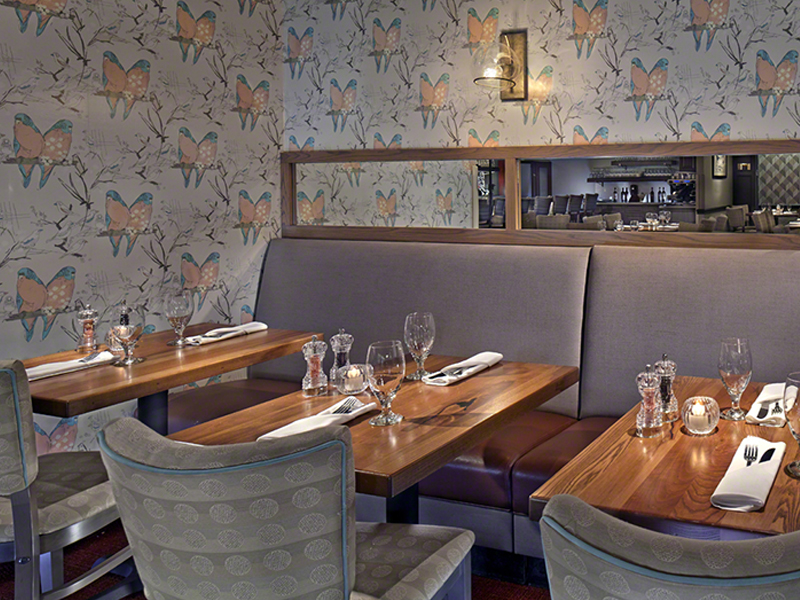 Barcello, in North Palm Beach, opened in early 2017. It was a longtime dream of the second generation owners of Limoncello Ristorante, and one of the most enjoyable projects of my career.
I was instructed that the space should feel like a gastropub, but less trendy and warmer. To the owners' credit, several of my ideas seemed absolutely ludicrous when presented, but they allowed me to follow through with the ones I was most passionate about.
Conceptually, I strived for an eclectic design, less the result of a careful design plan and more the collection of a worldly foodie. Much of the artwork and some of the furnishings were purchased at auction. A large Morroccan wedding blanket was procured from a small village in the Atlas Mountains, then treated and hung as a tapestry. Six different European wallpapers add texture and lightheartedness. Reclaimed wood and ironwork are featured at the bar, including delicate chainmail draped over some magnificent oversized pendant lights. Barcello is, in a word, funky.
The restaurant opened in early 2017, featuring dishes like grilled octopus, duck meatballs in orange sauce and tuna sashimi pizza. It has predictably been lauded by many while confounding a few, though I can't imagine any have found it boring.